In the world of HVACR, NATE (North American Technician Excellence) separates trustworthy air conditioning service providers from the less reliable ones. Founded in 1997, it's America's largest, non-profit certification organization for heating, ventilation, air conditioning, and refrigeration professionals. Developed and supported by the whole HVACR industry, its certification is the most sought-after stamp of approval that installation and repair technicians aspire to achieve.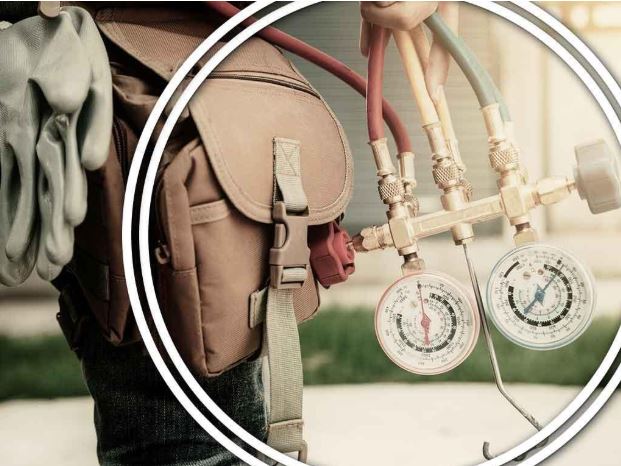 How to Qualify for It
Unlike most of its counterparts, NATE doesn't tell technicians what's right and wrong. Rather, it verifies whether the candidates real-world knowledge of HVACR and air conditioning systems is correct or not. Its rigorous, multiple-choice tests validate the proficiency of technicians in the service they claim to master.
NATE exams are open for all with no formal education requirements whatsoever. However, the certification organization strongly recommends candidates to have some experience in their field. For instance, it suggests installation technicians have at least one year of background prior to taking exams.
To obtain a NATE certification, candidates must pass both the CORE test (if required) and a SPECIALTY test of their choice. The former covers the applicant's general knowledge, construction know-how, and HVACR-specific intelligence. On the other hand, SPECIALTY exams cover the candidate's understanding of installation and maintenance of the particular system.
How to Maintain It
NATE certification makes a qualified air conditioning service provider stand above the rest, but this distinction has an expiration. Traditionally, its certifications last for five years. Recently, though, the organization reformed its policies, reducing the validity of all but one of its certifications to two years. This move was based on the feedback it received from technicians and other stakeholders, helping NATE certifications adapt to the ever-changing HVACR landscape fast.
To stay NATE-certified, technicians have to log 16 hours of specialty-specific continuing education within the two-year period, and then apply for re-certification. Or, credentialed professionals can choose to retake the exams before their certification expires.
Turn to NATE-Certified Air Conditioning Service Providers in Hanover Park, IL
NATE-certified air conditioning service technicians are the heart and soul of Bartlett Heating & Air Conditioning. We turn to NATE to ensure every member of our installation and maintenance teams stay updated with the latest methods and best industry practices. Call us now for more information at (630) 372-7640.