Schaumburg, IL Heating and Air Conditioning Services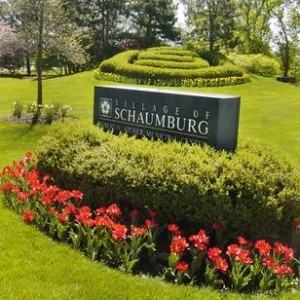 Schaumburg residents looking for HVAC services need look no further than Bartlett. Located approximately thirty miles northwest of downtown Chicago, Schaumburg is noted for being near O'Hare International Airport and is home to many hotels and services that cater to airport travelers. Schaumburg, with a population of around 75,000, is also home to Woodfield Mall, second in size only to Minnesota's Mall of America, as well as the world headquarters of Motorola, the city's largest employer.
Proud Local HVAC Contractors in Schaumburg
At Bartlett HVAC, we have proudly been serving the Schaumburg community for many years. We stand at the ready to meet any of your heating and air conditioning needs. In our business, there is nothing more important than making sure your family or business is as comfortable as possible. Because this is so important to us, we provide top of the line service to all of our clients.
Schaumburg, IL Emergency HVAC Repair Service
We are able to take your call any time, 24/7. If you find yourself facing a heating or cooling emergency, call us to have it taken care of in no time.
Need Emergency Heating and Air Conditioning Repairs Right Now?
CALL NOW TO GET THE FASTEST EMERGENCY REPAIR SERVICE IN SCHAUMBURG, IL:
Air Conditioning Installation, Maintenance & Repair in Schaumburg, IL
Residents of the Schaumburg, Illinois area who are looking for an air conditioning provider should look no further than our HVAC Company Bartlett Heating and Air Conditioning. We have been serving the Schaumburg area of Illinois for many years now and have remained a strong force in the HVAC industry.
Our company wants to provide our customers with the best value and comfort when it comes to their heating and air conditioning systems. We strive to provide environmentally friendly options that will not only provide you comfort in the home but also provide you a way to save money on your energy bill.
Heating Repair, Installation & Maintenance in Schaumburg, IL
Heating is essential to comfortable living and our team at Bartlett Heating and Air Conditioning has been offering the best heating services in the Schaumburg area for many years now. Our company provides the highest quality products and service in the state of Illinois and we remain a strong provider of heating options because we put our customers first.
Our goals are simple – provide service that keeps you as comfortable as possible. We are able to do with this with our staff of professionals, top of the line service, and excellent equipment. Call us today with all of your maintenance, repair, or installation needs. We can have you cooled off or warmed up in no time.
Want to Save Money on Monthly Electricity Bills?
A new high efficiency heating or air conditioning system from us can run more efficiently, use less energy, and save you hundreds:
WE PROUDLY SERVICE THE FOLLOWING ILLINOIS COMMUNITIES:
Bartlett | Hanover Park | Roselle St Charles | West Chicago| and the Surrounding Areas…