Bloomingdale Air Conditioning and Heating Services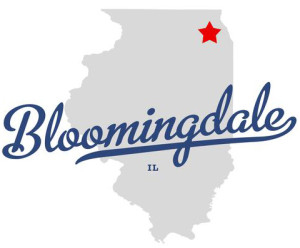 Bartlett is the HVAC company you need to call for the best heating and air conditioning services in Bloomingdale, IL. Located just 25 miles west of Chicago, in DuPage County, is the village of Bloomingdale, Illinois. With a population of 22,018, the village is a small community. Points of Interest include the Stratford Square Mall and the beautifully restored shops and buildings in Old Town Bloomingdale.
Outstanding Bloomingdale Air Conditioning and Heating Services
At Bartlett Heating and Air Conditioning, we take our local approach to providing our neighbors with the highest quality HVAC services and always friendly service. Our company is locally owned and operated and ready to offer you only top quality HVAC service options. We offer a wide range of HVAC service options. We cover the basic categories of service: Repairs, Installations and Maintenance. We have a great team of skilled and experienced technicians who can guarantee the best service for your unit. Each of our technicians has been trained to service any make or model of HVAC unit so we can handle any issue you come across.
Heating and Air Conditioning Repairs in Bloomingdale, IL
One service option we provide is repair service. We understand that when your unit breaks down, you want quick and reliable service. We are prepared to arrive promptly to your service call, assess the unit and find the issue. We will then repair your unit as quickly as possible and have you unit functioning once again. Click the links below to learn more about:
NEED FAST EMERGENCY REPAIRS?
We are the Fastest Air and Heating Repair Services in Bloomingdale!
Heating and Air Conditioning Installations in Bloomingdale, IL
We also offer installation options. If you need a new heating or AC unit, we will install one for you. Our team of associates can help you determine which option will work best in your home. We will assess your property and help you determine which option will work best for your home as well as budget. Once your new unit is installed, you will see the advantages of a new unit! Find the right Carrier Brand HVAC System for you here
Heating and Air Conditioning Maintenance in Bloomingdale, IL
At Bartlett, we also provide resources to help home owners maintain their existing HVAC systems. We can help you by inspecting your unit at least once a year. Our technicians will be able to check your unit and find out if it is functioning properly. We will clean your unit and have it ready for the extreme seasons. See our Maintenance Agreement Options here
Indoor Air Quality Services in Bloomingdale, IL
We also offer our range of indoor air quality testing services and indoor air quality improvement products to keep the air circulating in your home free of toxins or contaminates that can adversely affect your health. Our indoor air quality products include:
Air Cleaners
Humidifiers
UV Lamps
Ventilators
Filters
Read more about Indoor Air Quality
We Save Bloomingdale, IL Residents Money on All Their HVAC Service Needs!
Call us for a better experience and the highest in quality:
WE PROUDLY SERVICE THE FOLLOWING ILLINOIS COMMUNITIES:
Bartlett, Carol Stream, Elgin, West Chicago and the Surrounding Areas…