Roselle, IL Air Conditioning and Heating Services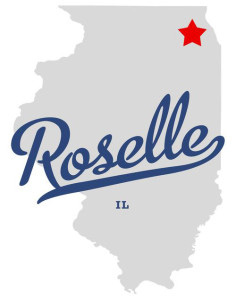 A relatively small village laying in Cook County and DuPage County, IL, Roselle is often called a bedroom community or commuter town, with many of its residents commuting from Roselle to Downtown Chicago or other business districts in the Greater Chicagoland Area. With the motto of "Tradition Meets Tomorrow," the community focuses on traditional values, yet embraces the future as well.
A locally owned and operated heating and air conditioning company, Bartlett Heating and Air Conditioning is committed to bringing the best HVAC services and value to our residents all over the Chicagoland area, including Roselle. At Bartlett Heating & Air Conditioning, we can guarantee that your HVAC unit will function properly after we perform the services you need. Our company offers a large range of service options so residents in the Roselle area can remain comfortable in their homes year round!
Top Quality Air Conditioning and Heating Service Options
Our company provides top quality service options for every resident in the Roselle area. We offer our service options for every HVAC unit type from boiler to furnaces and central systems. We offer three areas of service: Repairs, Installations and Maintenance. We offer these services so we can help you stay comfortable in your home, no matter what the season.
Need Emergency Heating and Air Conditioning Repairs Right Now?
CALL NOW TO GET THE FASTEST EMERGENCY REPAIR SERVICE IN ROSELLE, IL:
Air Conditioning and Heating System Repairs in Roselle, IL
With our repair options, residents in the area have the option of their unit being repaired in no time. Once a repair call is in to our company, we move quickly to offer service. We are equipped and experienced to handle any repair need. Our technicians have the skills they need to repair your unit, no matter the make or model. We will help you get your unit back on track in no time!
Air Conditioning and Heating System Installation in Roselle, IL
Home owners in need of a new HVAC unit can have one installed easily and quickly with our team of technicians. We will help you find a unit that will work best for your needs and then move quickly to install the new unit.
Air Conditioning and Heating System Maintenance in Roselle, IL
Our company also offers maintenance service options. We can help you have a unit that will continue to work well in your home. We will inspect your existing unit and make sure it is functioning properly. We offer this option on a scheduled basis so you never have to worry about your unit!
Want to Save Money on Monthly Electricity Bills?
We have a range of options to help cut the cost of your monthly energy bills:
WE PROUDLY SERVICE THE FOLLOWING ILLINOIS COMMUNITIES:
Bartlett | St Charles | Wayne | West Chicago | Wheaton Winfield | and the Surrounding Areas…