St Charles IL, Heating and Air Conditioning Services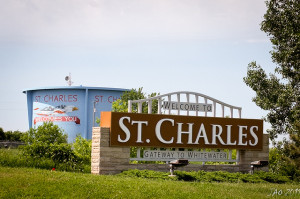 A suburb of Chicago, and laying in DuPage and Kane Counties, St. Charles has a population of 33,327 and is often referred to as "STC." The town was once known as Charleston, and history tells us that the area was home to several "stations" on the Underground Railroad, helping slaves escape north to Canada in search of their freedom in the 1800s.
Bartlett Heating and Air Conditioning is our locally owned and operated company that has provided the St. Charles area with the best in heating and air conditioning services for over thirty years. Our company puts each customer first and works hard to provide the best service options for our clients. We have a large team of technicians who are equipped and ready to handle any service need!
Need Emergency Heating and Air Conditioning Repairs Right Now?
CALL NOW TO GET THE FASTEST EMERGENCY REPAIR SERVICE IN ST. CHARLES, IL:
Air Conditioning and Heating System Repair Services We Offer in St. Charles, IL
Our main area of service is repairs. If you are in need of any type of heating or cooling repair, we can handle the job! Our team of HVAC contractors in St. Charles has trained and is ready for any situation. No problem is too large or too small for our experts! When you are in need of repair service, simple contact our company to set up a service appointment. As an added bonus, our company also offers emergency repair service 24/7, so every customer can access the help they need, even if it is after hours!
Air Conditioning and Heating System Maintenance Services We Offer in St. Charles, IL
We also offer the best in heating and air conditioning maintenance services. Maybe your unit is in good working condition, but you want to be sure that nothing is wrong. This is where maintenance service comes in. We take care of your unit ahead of time so you never have to worry about repair issues. Our technicians will thoroughly inspect your unit and offer cleaning services if needed to ensure that your unit is functioning as it should. We will take care of your entire cooling unit so you will be prepared for the hot summer months!
Air Conditioning and Heating System Installation and Replacement Services We Offer in St. Charles, IL
We also offer our HVAC replacement and installation services. We provide this option for when repairs will not solve the problem or for those who just want a new unit in the home. We are a Carrier Brand Factory Authorized Dealer and we are prepared to handle any type of installation service need. Our team will evaluate your cooling needs and then find you a unit that will work for you!
We Work to Save St. Charles Area Residents Money
A new high efficiency heating or air conditioning system from us can run more efficiently, use less energy, and save you hundreds:
WE PROUDLY SERVICE THE FOLLOWING ILLINOIS COMMUNITIES:
Bloomingdale | Elgin | Roselle | Schaumburg | Streamwood | and the Surrounding Areas…