Bartlett, IL Heating and Air Conditioning Services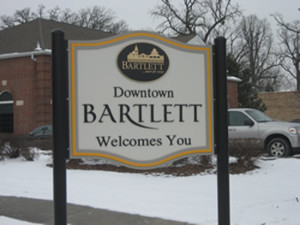 Bartlett, a town of around 40,000 residents, is located about 40 miles northwest of downtown Chicago. This Chicago bedroom community has retained its small town atmosphere despite its proximity to the big city and claims to have the largest little league program in the United States, with more than 1000 participants each year.
Looking for the best HVAC contractors in Bartlett?
Look no further, for we are Bartlett's #1 choice when it comes to heating, air conditioning and overall indoor comfort. Whether you need to diagnose a problem in your system or need help with installing a new unit, our experts can do the job to your satisfaction.
Need Emergency Repairs on Your Home Heating System of Air Conditioner in Bartlett, IL?
Call us for unmatched service and excellent results:
Air Conditioning Repair, Maintenance and Installation Services
Keeping our customers cool in their homes is our top priority when the mercury rises. Our full line of air conditioning services – including installation, repair and ongoing maintenance – are designed to keep homes cool, with an emphasis on affordability and quality. Some of the air conditioning services we offer in the Bartlett, IL area include:
NATE Certified Technicians Available for 24-Hour Emergency Air Conditioning and Cooling System Repairs
Factory Authorized Dealer of Carrier Brand Air Conditioning Units, Cooling Systems, Fans and Products
Financing is Available With Approved Credit Toward the Purchase and Installation or Replacement of Your Air Conditioning System.
Air Conditioning Maintenance Agreements Allow for Year-Round Scheduled Maintenance So You Don't Forget to Show Your A/C System The Attention It Needs
Our High Efficiency Air Conditioning Units Will Save You Money on Energy and Are Qualified for Federal and Local Rebates
Heating System Repair, Maintenance and Installation Services
The Greater Chicago Area is known for its cold and windy winters; to protect our customers in Bartlett, IL and the surrounding areas ward, we offer our full line of heating and furnace services. Some of the heating and furnace services we offer in the Bartlett, IL area include:
NATE Certified Technicians Available for 24-Hour Emergency Heating and Furnace System Repairs
Factory Authorized Dealer of Carrier Brand Heating Units, Furnace Systems, Heat Pumps and Products
Financing is Available With Approved Credit Toward the Purchase and Installation or Replacement of Your Heating or Furnace.
Furnace and Heating System Maintenance Agreements Allow for Year-Round Scheduled Maintenance So You Don't Forget to Show Your Heating System The Attention It Needs
Our High Efficiency Heating Units Will Save You Money on Energy and Are Qualified for Federal and Local Rebates
We Save Bartlett, IL Residents Money on All Their HVAC Service Needs!
Call us for unmatched service and excellent results:
WE PROUDLY SERVICE THE FOLLOWING ILLINOIS COMMUNITIES:
Carol Stream,| Elgin, West Chicago and the Surrounding Areas…