Basements are perhaps one of the most versatile areas to work witn in a home. With the right furniture and planning, it can be transformed into anything from an enterttainment room to a laundry room, or even an entirely new bedroom. One of the biggest challenges when designing a finished basement, however, is incorporating heating and air conditioning.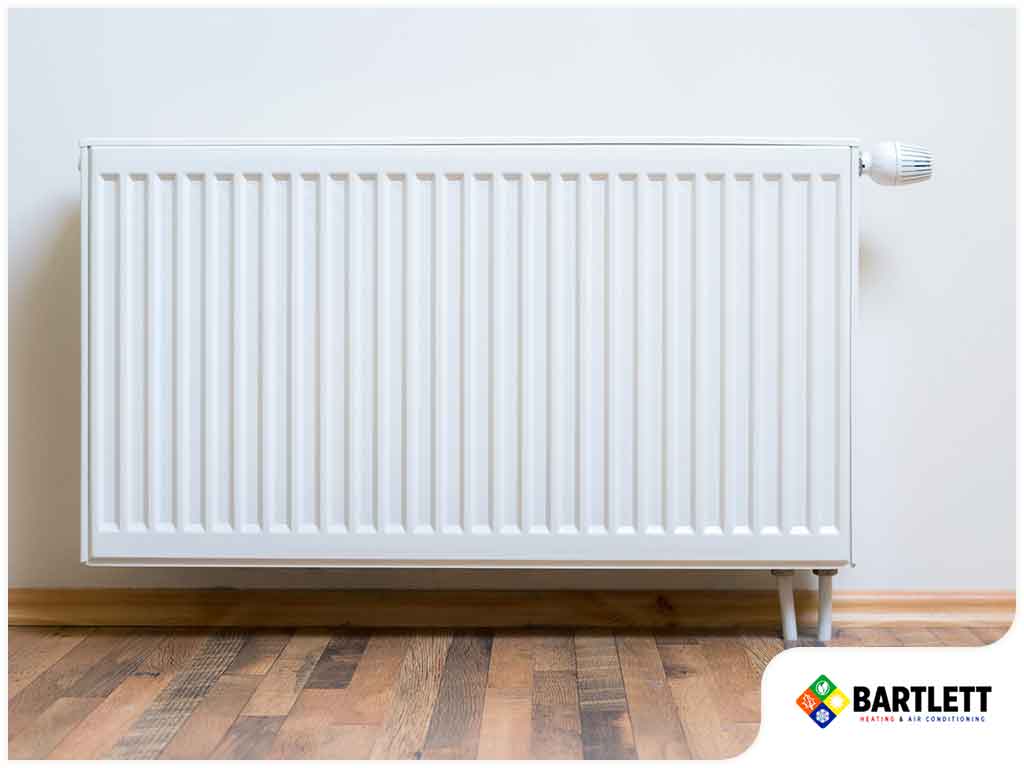 Unlike most at-grade rooms, basements are often a good five to 15 degrees colder, which is one thing many homeowners fail to take into consideration. Let our HVAC experts at Bartlett give you a few more pointers for effectively and efficiently heating your basement.
Replacing Old Units
For some, setting up heating and air conditioning in their basements requires having a brand-new system installed. While this is usually the best option, it's also costlier. Retrofitting an existing HVAC system to accommodate a finished basement is still possible, however, and depending on how finished the basement already is, you might even get a chance to run a new duct network. Of course, it should be mentioned that if you already have a finished basement, installations will rarely be as seamless as when heating is set up before or during a remodel.
Duct Network Extensions
Most homes will already have an existing duct network with an established flow of air, so it makes sense to follow and work with what you have rather than to start from scratch. Talk to your HVAC professional about extending the duct network to ensure that your heating system includes the basement as well. Most ducts are accessible through the basem so any additions will likely be visible.
Non-HVAC Solutions
Properly insulating the basement will work wonders in making your basement heating more efficient. Make sure to keep up with all your furnace repair and maintenance requirements so your heating is always in optimal condition. This is typically done at least once a year, but seasonal inspections are recommended.
Heating up your finished basement will be easier if you work with our professionals at Bartlett. Give us a call at (630) 372-7640 or fill out our contact form to schedule a service visit or request a free estimate on a new HVAC installation today. We serve homeowners in Bartlett, Bloomingdale, and Elgin, IL.