The holidays are here, and most homeowners are busy preparing for holiday visitors and special events. It can be easy to let your HVAC system slip your mind. However, it's essential that you show your heating and cooling system a little love if you want to keep your home comfortable this holiday season. Below, we'll talk about just a few reasons why holiday HVAC maintenance is so important.
Why You Need HVAC Maintenance
Thinking about skipping out on your holiday HVAC maintenance? Think again. Routine maintenance on your heating and cooling system helps keep your system running smoothly and efficiently all year long. Not to mention, it plays an important role in helping you maintain home comfort.
Check out our infographic below for a little more information about how maintenance on your HVAC system benefits your home: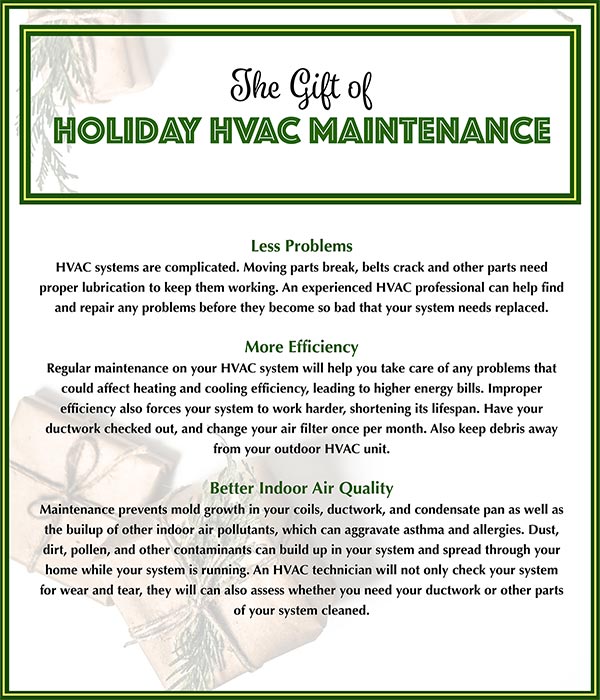 Bartlett Heating System Maintenance
Are you looking for ways to save money on heating maintenance? Bartlett Heating & Air Conditioning offers HVAC maintenance agreements that make taking care of your home comfort system a breeze. Not only will an HVAC service agreement help ensure that you never miss another maintenance appointment, but you can also save money in the process.
If you want to sign up for a maintenance agreement or just want to make sure your heating system is ready for the new year, give us a call today: (630) 372-7640.