When we talk about air conditioning sizes, we refer to the units in tonnage. This is not a measure of a system's weight, but more a measure of its cooling and heating capacity. Any decent air conditioning service provider will tell you that for residential homes, HVAC system sizes often range from 1.5 to 5 tons. Anything over that upper limit is already considered commercial and will not be suitable for residential use.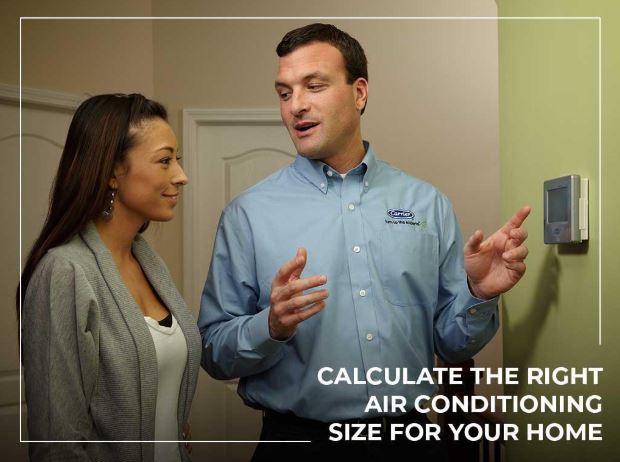 Why is knowing the right air conditioning size necessary and, more importantly, how do you find the best fit for your home? Bartlett Heating & Air Conditioning explains more below.
Why Is It Important?
Just like finding the right size for clothes, finding the right fit for your home's air conditioning is also important. A system whose capacity is bigger than your needs will go through the heating and cooling cycles rapidly, which could cause your energy consumption to spike. Conversely, if your system is too small, you'll find it difficult to adequately heat or cool your whole home.
Old-School Method
Veteran air conditioning service providers use a quick calculation to get a good estimate for HVAC sizes. The formula is a simple one. Take your home's total floor area in square feet, multiply it by 30, then divide the product by 12,000. The result you get there minus 1.0 is a pretty accurate estimate for HVAC tonnage.
For example, a 1,500 sq. foot home multiplied by 30 and divided by 12,000 yields 3.75. Subtract 1.0 from that and you'll get an estimate of 2.75, which means your home needs about 2.5 or 3.0 tons air conditioning for adequate temperature control.
Modern Method
Of course, you can visit most air conditioning service websites as well to use an online calculator. This can provide you with a much more accurate size than the first method.
Right-Sizing With Bartlett Heating and Air Conditioning
To find the right size air conditioner for your home, visit Bartlett Heating & Air Conditioning or give us a call at (630) 372-7640. Our services are available in Hanover Park, IL, and all nearby areas.