Every homeowner needs a little advice now and again when it comes to their home. One thing that homeowners should definitely work to understand is how their HVAC system functions. This is important because it plays a vital role in keeping your home comfortable and maintaining indoor air quality.
If learning all about HVAC seems intimidating, don't worry. We've broken down the most common HVAC terms that every homeowner should know below to help you better understand your heating and cooling system.
HVAC Terms You Need to Know
Understanding how your HVAC system works can help you ensure that you keep it running smoothly and efficiently year-round. Whether you want to brush up on your HVAC terms or you just want to impress your houseguests with your heating and cooling trivia knowledge, you can certainly put the terms below to good use!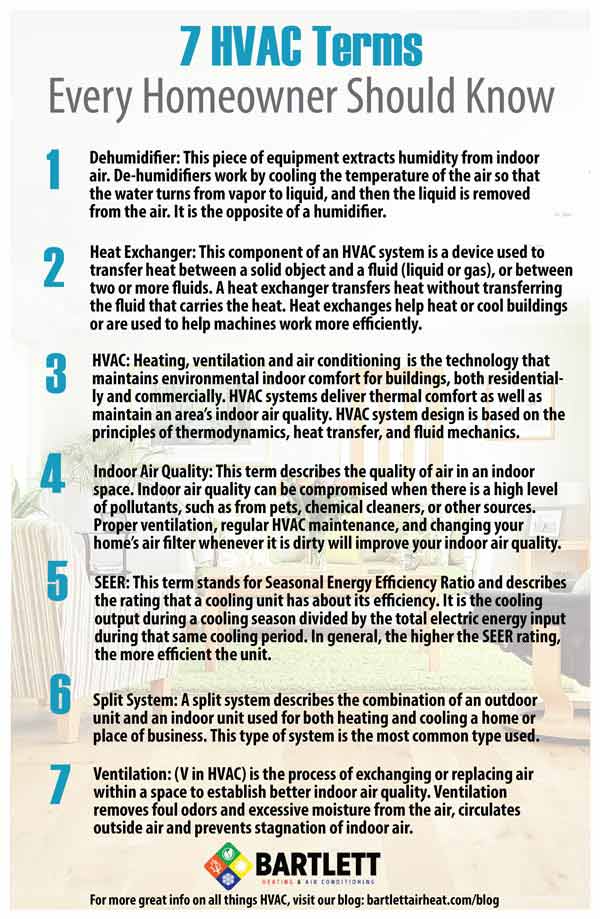 Want to learn more about your heating and cooling system? Be sure to follow along on our blog to get the all the latest in HVAC-related updates and special promotions from Bartlett Heating & Air Conditioning.