This winter, Bartlett Heating & Air Conditioning ran a special promotion on Facebook to give away a free furnace to a local family in need. They received several submissions, each including a touching story from a family in the Bartlett area. Ultimately, the Bartlett Heating & Air Conditioning team chose one local woman whose kindness and selflessness in the face of challenges and struggles was an inspiration to all.
Bartlett Gives Free Furnace to Deserving Local Woman
This year's Bartlett furnace giveaway winner is a woman who has faced many personal challenges, but continues to forge ahead in the face of adversity. Despite her personal challenges, she remains positive and helps others. This single mother of two boys was described by close friends and family as "one of the most kind-hearted people ever to grace the earth." Unfortunately, she experienced some serious health issues that continue to impact her health and ability to work.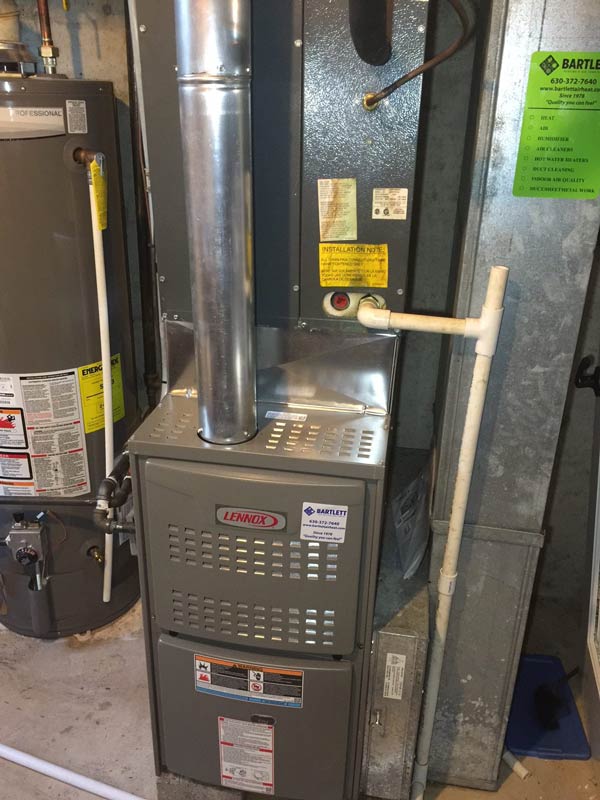 A few years ago, she was diagnosed with cancer that required her to undergo multiple surgeries, chemotherapy, and other medical procedures. In the face of this challenging health issue, she was also the victim of a car accident while helping a friend. Despite these personal health setbacks, she manages to remain energized, keep a smile on her face, and maintain a great sense of humor.
Though she has not been able to work much due to her illness, she continues to help others in her role as a developmental therapist. In this position,  she works with young children who have severe disabilities. and has been able to touch the lives of many  families with her encouraging attitude and kind, gentle heart. Though she works when she can, her health and immune system do make it difficult for her. Alls he wants is to provide a comfortable home environment for her children.
A New Furnace from Bartlett
After reading this moving contest submission from her friends and co-workers, the team at Bartlett wanted to help. They were touched by this woman who puts all others before herself, despite the personal adversity she faces. Bartlett decided to award her selflessness with a new furnace that could keep her family warm and comfortable.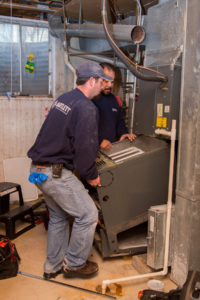 Not only was her furnace almost 20 years old, but it also needed to be fixed quite frequently. It was no longer able to keep her family comfortable when temperatures started to drop. In the past few years, the furnace had been slowly giving out, despite many fixes. Given her current health situation, she would not be able to afford a new furnace once this one gave out.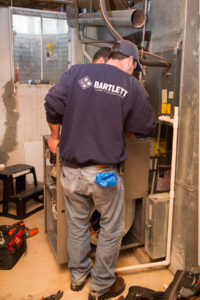 The entire team at Bartlett Heating & Air Conditioning is proud to be able to give the gift of a brand new furnace to someone so caring and deserving this holiday season. This new furnace is a much more efficient model that will last through the cold winters and keep her and her boys warm. With a more reliable furnace, she no longer has to worry about repairs or breakdowns for quite a while.